Students at the Joshua Naude Primary school form an orderly queue to the mobile library.
Since 2012, Konica Minolta South Africa has been dedicated to making a difference and leaving a legacy in some of South Africa's most needy schools.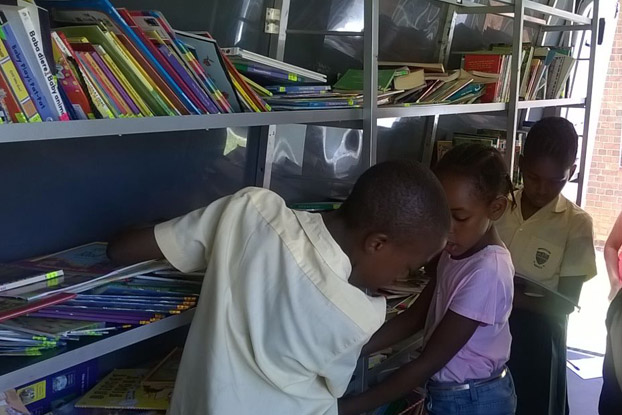 In the 2012/2013 financial year, the Joshua Naude Primary school was the recipient of a bizbook corner for its grade R to grade three learners, who are still learning how to read, and therefore need special attention and books. Konica Minolta South Africa's bizbook corners are traditional reading corners, specifically designed for ground phase learners. They are a special space, away from the normal classroom environment, where the children can sit or lie down on carpets and pillows and listen to a story being told, or to simply leaf through the pages of a book.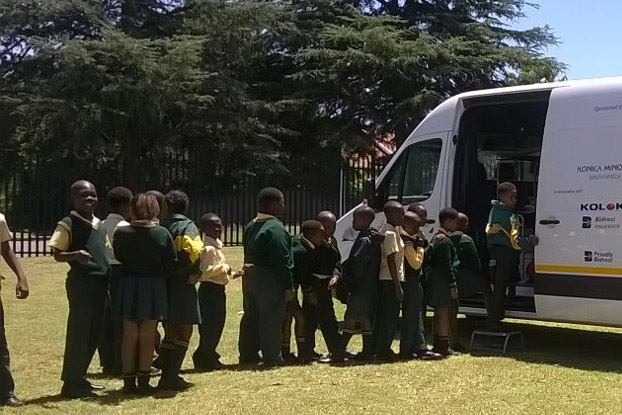 The Joshua Naude Primary School also has regular visits from the mobile library – a converted Mercedes-Benz Sprinter, which services the Gauteng area. This library was entrusted to The Edu-Care Foundation, a non-profit organisation that through its R.E.A.D. (respect, education, attitude and discipline) initiative assists children in the foundation phase to improve their reading ability. Currently, the mobile library services grade four to grade seven.