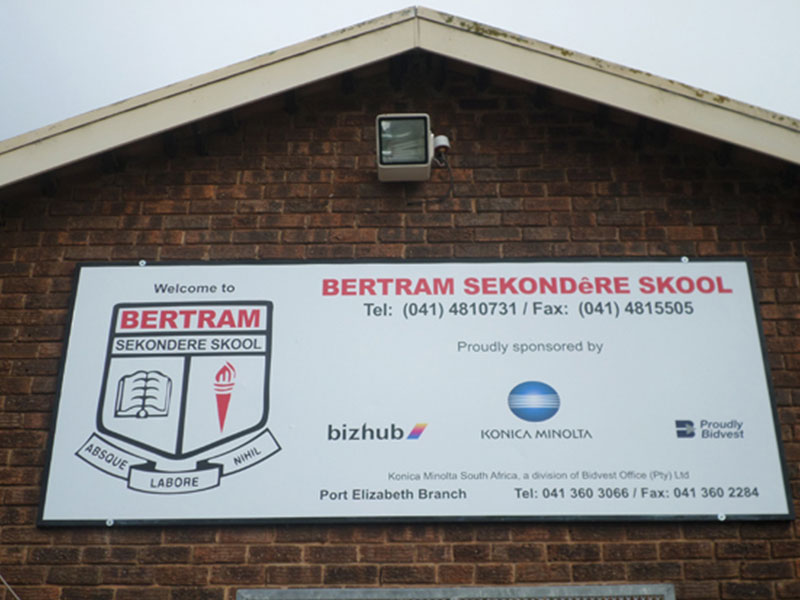 In April of this year, the Bertrams Senior Secondary School in Port Elizabeth received 30 trees as part of a wider donation of 350 trees to 11 schools and community youth projects in the area from Konica Minolta South Africa, a division of Bidvest Office (Pty) Ltd.

This school, which is the only Afrikaans medium school in the impoverished northern area of Port Elizabeth, has been a client of the Port Elizabeth branch of Konica Minolta South Africa for almost 20 years.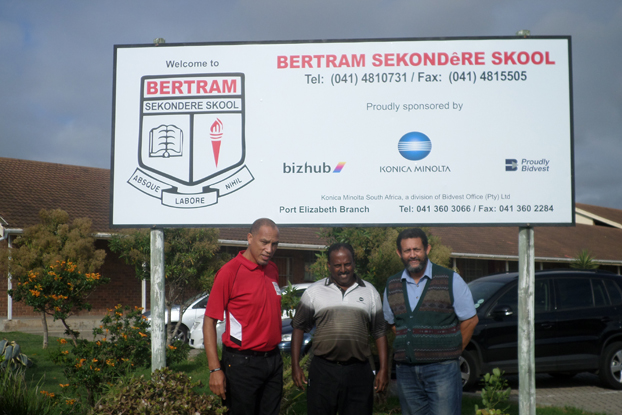 "Planting these trees has helped to bring about environmental and social benefits such as preventing water run-off, settling dust, providing shade and shelter, lessening noise and helping to beautify the school," said the branch manager, Warren Diakos. "However, our commitment to the school does not stop there. The school recently upgraded one of their old devices to the new bizhub B654, which comes with a full booklet maker, as receiving text books has been particularly problematic in the area. At that time, the principal of the school approached us to help them update the school's signage, to which we gladly agreed."

"When you walk onto a school campus, you can immediately get a sense of the school climate by noticing the school's physical environment. Researchers have found that school environment affects more than academic performance—it influences students' emotions and health behaviours as well. With the planting of these trees and the new school signage the school looks brighter, healthier and smarter – things we all hope for the next generation of South Africans," he concluded.