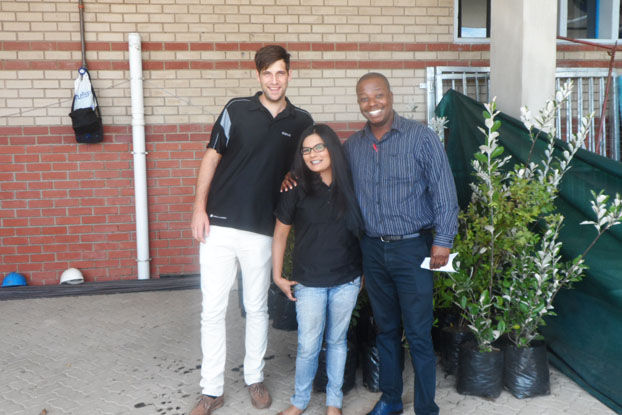 Konica Minolta South Africa's Durban branch has donated 400 trees to community health institutions in and around Durban. These beneficiaries included Inanda Community Health Centre, KwaDabeka Community Health Centre, Kwamashu Community Health Centre, Hlengisizwe Community Health Centre, Inkosi Albert Luthuli Central Hospital and Ekuhlengeni Care Centre.

A team from the Durban branch recently joined the official tree planting event at the Inanda Community Health Centre, which aims to provide sustainable, coordinated, comprehensive and integrated quality primary health care to a massive 95,000 people in the communities it supports.

'We arrived at the Inanda Community Health Centre to a very friendly welcome from Dr Ngwango,'said Durban branch sales executive, Shelley Smit. 'They were extremely grateful for the 50 trees that Konica Minolta South Africa donated and we were very happy to be a part of this initiative.'

This initiative was done in conjunction with corporate social investment (CSI) partner, Food & Trees for Africa (FTFA).