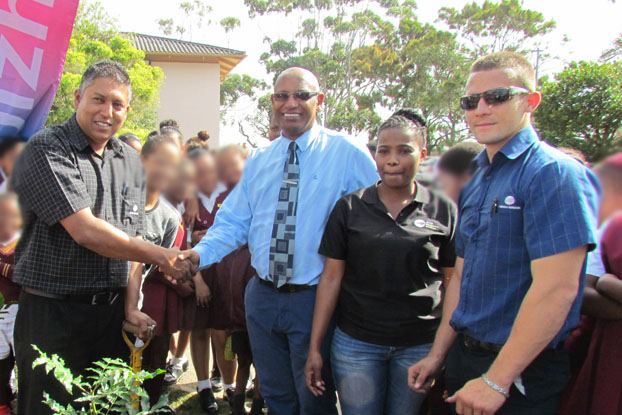 The East London branch of Konica Minolta South Africa was thrilled to donate 300 trees to Masimanyane Women's Support Centre and AW Barnes Primary School, in conjunction with corporate social investment (CSI) partner – Food & Trees for Africa (FTFA).

250 trees were given to Masimanyane Women's Support Centre, which focuses on violence against women, sexual and reproductive health and rights and the gendered nature of HIV and AIDS. A further 50 trees were planted at AW Barnes Primary School, which provides education to over 1,260 learners.

The East London branch recently took part in planting the trees at the school and shared: "We were welcomed warmly with friendly smiles by the principal, staff and children and were really touched by how the children interacted with us and made us feel part of their school. It was a great experience and one we won't forget." This was according to Shanna Grundlingh, the branch/sales secretary.