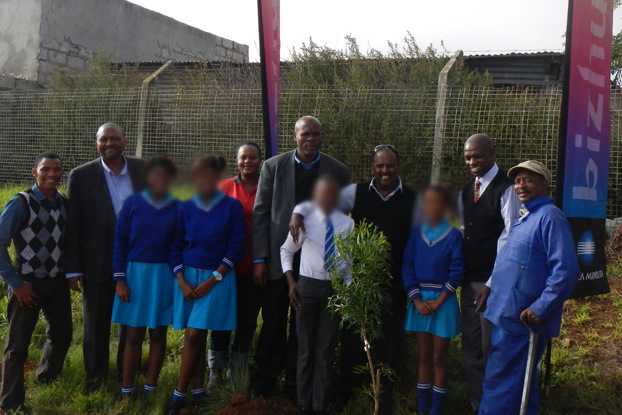 Ten schools and a food garden project have received trees donated by Konica Minolta South Africa's Port Elizabeth branch, in conjunction with the company's corporate social investment (CSI) partner – Food & Trees for Africa (FTFA).

The branch recently assisted with planting the trees at some of the schools. "Our first stop was at Emfundweni Primary School," shared the branch's business solutions consultant, Idris Rahim. "We were welcomed by the Principal and the prefects, with a song and prayer. The students were all very excited about the trees and promised to take good care of them. The trees were all planted around the borders of the new sports field." "The second school was Bertrams Senior Secondary School, where each class has adopted a tree that they will take care of and look after.

"Solomon Mahlangu Primary School was our next stop. The students and teachers got so excited as this school was recently rebuilt by the Department Of Public Works, and as such, only had lawns laid and no trees, so all parties were eager to get involved and take ownership."

In addition to the three schools above, the beneficiaries – who received a combined total of 350 trees – included Emsengeni Primary School, C.W. Hendricks Primary School, Sikhothina Combined Primary School, Rocklands School, Uitenhage Primary School, Thornhill, Philip Nikiwe School, Nkuthalo Public Primary School and the Zandise Food Garden Project.