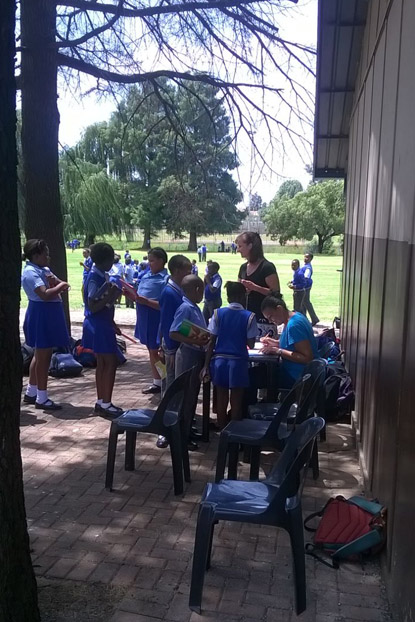 Students and teachers alike from the Alberton Primary School enjoying the books from the mobile library.
Children in grades four to seven at the Alberton Primary School received a visit from Konica Minolta South Africa's mobile library recently. The company identified fostering a love of reading in young school children as one of its key CSI initiatives, converting a light commercial vehicle into a mobile library in 2012 in order to provide children with no access to books in their schools and communities with the opportunity to improve their literacy skills.

This school will also soon be a recipient of a bizbook corner for the grade R to grade three learners. As they are still learning how to read, it is critical that these children receive additional support to build a strong reading foundation, as well as a love and appreciation for all things book-related. These traditional reading corners are a simple, but effective, way to integrate early literacy skills in ground phase learners. Konica Minolta South Africa's bizBook corners have been specifically designed to be comfortable so that the children really enjoy their time there.