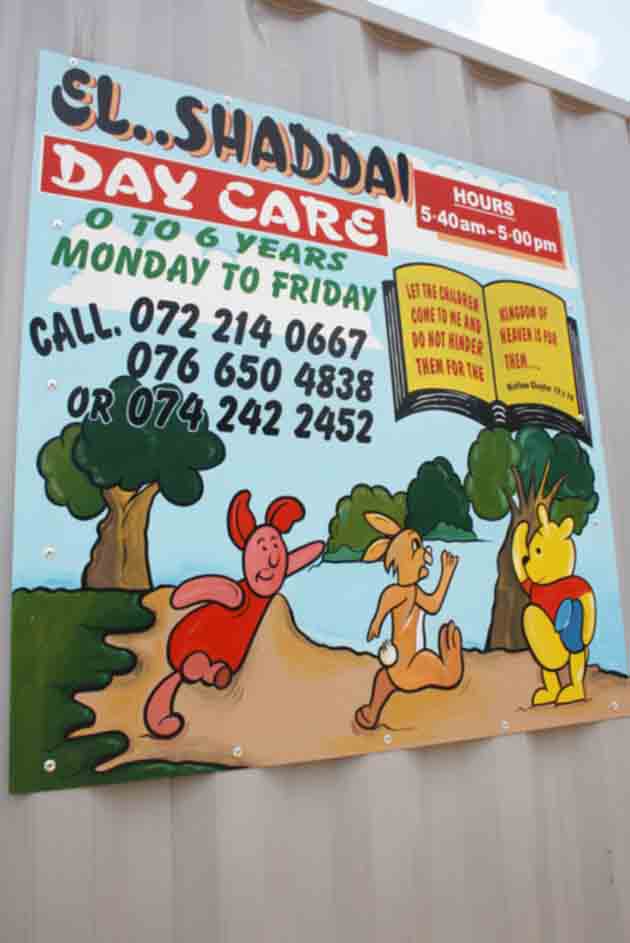 Bidvest company, Konica Minolta South Africa together with The Edu-Care Foundation brought some festive cheer to the babies, toddlers and preschoolers of El-Shaddai Day Centre in the Diepsloot informal settlement.

The Edu-Care Foundation team – consisting of founder, Daleen Havenga; office manager, Beverly Peters; driver, Michael Petersen; and Florida Police Station sergeant, Marcel Coutuers – donated a large, two-metre tall Christmas tree to the day centre.

"There was a sudden burst of laughter and raised excitedness in the children's voices when Marcel dressed up as Santa Claus and surprised the children in their classrooms. He handed each preschooler a gift bag from Konica Minolta South Africa, filled with yummy snacks and a juice, as well a lovely book of fairy tales," says special projects manager at Konica Minolta South Africa, Laetitia Coetzer who attended with her colleagues, public relations officer, Janine Ferreira and risk director, Khomotso Mtimunye.

The day centre's toddlers also received a gift bag filled with goodies and an educational book, whilst the babies were spoilt with a Purity hamper and a cuddly teddy.
"Much to soon it was time for the children's afternoon nap and for us to return to the office. With a last thank you, hugs and numerous blowing of kisses we left, hoping that we made a difference in the children's heart, even if only for one day," adds Coetzer.

ABOUT KONICA MINOLTA SOUTH AFRICA:
Konica Minolta South Africa, wholly owned by the Bidvest Group, stands at the forefront of business solution providers as the principal importer and distributor of the innovative and award winning Konica Minolta range of bizhub digital multi-functional colour and black & white devices, laser printers, fax machines and business solutions, into South Africa as well as Namibia, Malawi, Botswana and Swaziland. Konica Minolta South Africa's head office is based in Johannesburg and 17 branches and 48 dealerships support its distribution network. With an operational stance of consultative business partnering, the group provides clients with holistic document management solutions: through pre-sales analysis, audits to sales, installation, ongoing onsite technical and software management as well as the supply of spare parts and consumables.

CONTACTS:
Konica Minolta SA: Ritchi Smith, 0800 bizhub, ritchis@kmsa.com
icomm: Debbie Sielemann, +27 (0) 82 414 4633, debbie@pr.co.za, www.icomm-pr.co.za