As part of its Arbor Day celebrations, Bidvest company, Konica Minolta South Africa supplied vegetable seedlings to disadvantaged schools and community projects in the Johannesburg area.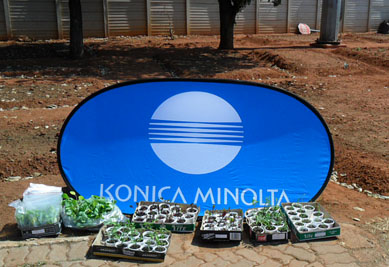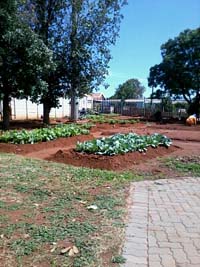 According to Laetitia Coetzer, special projects manager at Konica Minolta South Africa, the company as well as head office and Johannesburg branch staff sponsored more than 1,850 vegetable seedlings to schools and charities with feeding schemes, helping these become more self-sustainable. "We visited our beneficiaries just a month after planting and the seedlings have flourished. It is inspiring to see how excited the children are in nurturing these plants and at the same time help to nourish a community," she says.
Recipients of the seedlings were Toekomsrus Primary School (Randfontein), Sparrow Ministries (Roodepoort), Project Feed the Children (Cloverdene Community), Martha's Garden (Diepsloot) and Tsepang Orphanage for Vulnerable Children (Princess Settlement in Roodepoort).
ABOUT KONICA MINOLTA SOUTH AFRICA:
Konica Minolta South Africa, wholly owned by the Bidvest Group, stands at the forefront of business solution providers as the principal importer and distributor of the innovative and award winning Konica Minolta range of bizhub digital multi-functional colour and black & white devices, laser printers, fax machines and business solutions, into South Africa as well as Namibia, Malawi, Botswana and Swaziland. Konica Minolta South Africa's head office is based in Johannesburg and 17 branches and 48 dealerships support its distribution network. With an operational stance of consultative business partnering, the group provides clients with holistic document management solutions: through pre-sales analysis, audits to sales, installation, ongoing onsite technical and software management as well as the supply of spare parts and consumables.
CONTACTS:
Konica Minolta SA: Ritchi Smith, 0800 bizhub, ritchis@kmsa.com
icomm: Debbie Sielemann, +27 (0) 82 414 4633, debbie@pr.co.za, www.icomm-pr.co.za