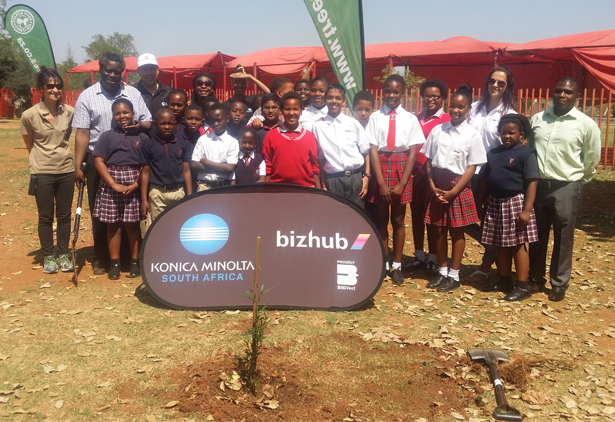 Minimising the impact of global warming and protecting against further climate change; these were the mains themes under discussion at the Midrand English Medium Primary School in Halfway House, Johannesburg, during a visit from Konica Minolta South Africa, a division of Bidvest Office (Pty) Ltd. Staff from Konica Minolta's Johannesburg branch visited the school during September to help with the planting of the 30 trees donated by the company in support of Arbor Month.

The handover of these trees on September 29 forms part of Konica Minolta South Africa's national Arbor Month campaign, that saw the organisation plant 2,500 fruit and indigenous trees at a number of schools and community centres across five cities over the course of the month.

The school's head of department for maths, Mr Dhlomo, called on the grade 3 and grade 7 learners in attendance to help nurture the saplings planted and each play their role in combatting deforestation. "It is more important than ever before that our students take ownership of these trees and bring their own children back one day so that each generation understands the importance of helping reverse climate change."

The nation-wide plantings were conducted through South Africa's first environmental social enterprise, Food & Trees for Africa (FTFA).