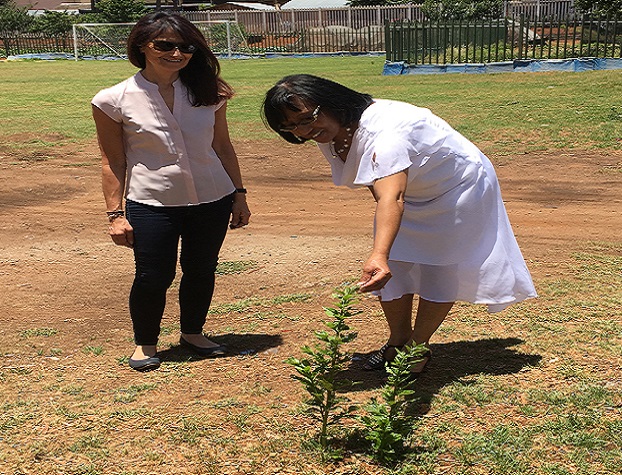 Konica Minolta South Africa made a pledge earlier this year to continue its support of the students of Coronation Training Centre, a school based in Newlands, Johannesburg that caters for learners with special educational needs (both intellectually and physically impaired children).

True to the company's word, Ritchi Smith, Konica Minolta South Africa's marketing coordinator, recently paid another visit to the school, bearing gifts for the learners that were received with great excitement!

Fresh from performing a nativity play for staff and families, where emotional teachers explained that this special group of children made their time at the school so worthwhile and not just a "job", the children were very happy to receive the colouring books, crayons, reading books, sweets and other stationery provided by Konica Minolta South Africa's head office.

During a tour of the school by Coronation Training Centre principal, Phebe Botman-Kerspuy, the Konica Minolta South Africa team was pleased to see that the 40 trees donated earlier this year by the company's Johannesburg branch were flourishing, despite the recent water restrictions, and that the A3 bizhub device also recently donated by the Johannesburg branch was being put to good use for the students' worksheets.