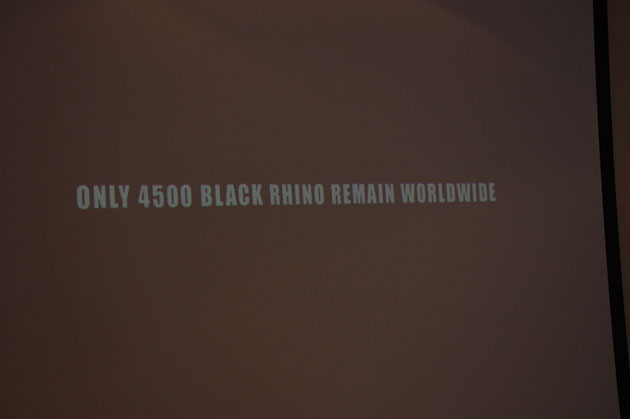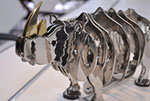 The past three years have seen an alarming rise in rhino poaching in South Africa, caused by the illegal demand for rhino horn, with more than 300 of these animals killed in 2010 alone. This figure is more than double that of 2009. So far this year, South Africa has lost at least 287, including 16 or more critically endangered black rhinos. In an effort to curb this brutality, Bidvest company Konica Minolta South Africa is supporting the World Wide Fund for Nature's (WWF) rhino conservation work.

For 50 years WWF has worked to strategically protect the continent's rhino populations. Thanks to its conservation efforts, rhinos are now recovering in many African landscapes. But rhino conservation is expensive and ongoing, and poaching remains a constant threat in spite of efforts on the ground to defend rhinos.

"The rhino horn trade is run by well-resourced, sophisticated, international criminal syndicates. Beyond resourcing the brave men and women who fight against them to protect rhinos with effective equipment, training and support, WWF works to strengthen policies and ensure the conviction of rhino crime perpetrators," explains the head of WWF's African Rhino Programme, Dr Joseph Okori.

"By supporting our conservation work, Konica Minolta South Africa is helping WWF provide this ongoing support – assisting in paying for emergency veterinary treatments for injured rhinos, improving monitoring of rhino populations and increasing rhino range so that new populations can breed. Together, we can stop the criminal elements that are plundering our national heritage and a global asset, and keep Africa's iconic rhino alive.

"WWF appreciates Konica Minolta's support of our rhino conservation efforts. Strategic engagement and demonstrable commitment by government, businesses and the public to tackle the poaching challenge has become a necessity for rhino conservation. Konica Minolta South Africa has set an example we hope others will follow," says Dr Okori.
Konica Minolta South Africa will be donating R100 for every bizhub multifunctional device sold for the next year to WWF's rhino conservation work. "With the number of bizhubs sold last year, this will equate to a substantial monetary donation that we hope will be well in excess of R1 million towards WWF's work in this area," says Andrew Griffith, product manager for office products at Konica Minolta South Africa.

"Naturally our organisation is as determined as ever to make the absolute best contribution we're able to and we hope that this is another compelling reason for South Africa to choose bizhub. Konica Minolta South Africa believes that this cause is great to get behind as a company, particularly one as passionate about South Africa and our wildlife as we are, and we hope to make a real difference in the fight against rhino poaching," Griffith adds.