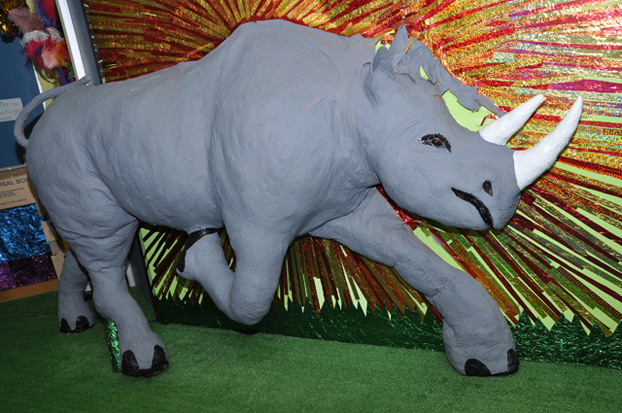 JOHANNESBURG – March 30, 2016 – Walking into the head office debtors department of Konica Minolta South Africa, is a little like entering a wonderland, where fantastical figures and majestic creatures line the corridors, ending in a tranquil waterfall.
In what has now become an annual tradition over the past 10 years, the department's staff members select a different theme annually and create just about anything out of bubble wrap, recycled boxes and plastic and box tape.

"The brainchild of Cobus Hattingh, national administration supervisor, we decided a decade ago that it was important to create a welcoming, friendly atmosphere in the walk up to our debtors department offices," explains Dora Burzelman, national credit manager, "and it has become a real attraction for both our fellow employees and visitors to our head office."

This year's theme of "Shaping Ideas" was extended to the organisation's branch offices during its recent annual conference. "We invited each branch manager to build their own colourful character within the space of half an hour and the results were most impressive!" says Dora.

"The aim of this fun, competitive exercise was to highlight to the contestants how easy it is to build these models, with the view of them using these skills to recycle materials for party decorations, costume play (cosplay) and even for donation to brighten up children's hospital wards," she explains.

With various themes over the years, including 'Colour Carnival', the initiative has proven that recycling can boost both the workplace environment and employee happiness.